Wealth & Finance International announces Kaira Clan Winners
August 6th, 2021
Kaira Clan is pleased to announce that Wealth & Finance International has named us the winners of this year's FinTech Awards 2021 Best Digital Transformation Consultancy-Nordics! Our founder Janne Siltari was thrilled to receive the news. He had this to say about the winning.
Hear what our founder has to say
 "I believe that we were chosen for this award because of our company's unique way of doing business and our large Nordic ecosystem of over 1200 companies. Throughout our individual careers, we have seen what can happen when things don't run smoothly within a digital transformation project.  Kaira Clan was founded with that in mind. We don't want our clients to experience those same difficulties. The goal is for our clients to see us as more than a project office or consulting firm. We are a clan, a family and that includes our partners and our clients."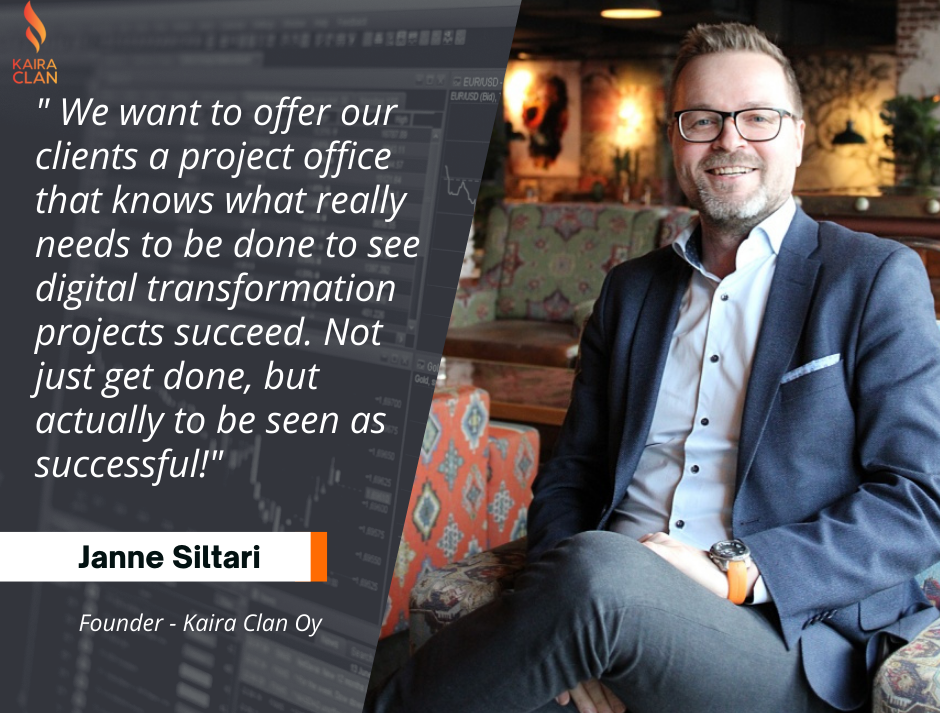 Congratulations to the whole team and all of our partners at Kaira Clan on. We know together we can offer our clients the best digital solutions available in today's markets!