By using the latest technologies we offer digital transformation all across your organization.
Now that 5G is here companies are able to take advantage and offer their clients so much more. It gives companies a chance to create industrial applications the likes we have not yet experienced. With more flexibility, mobility and security we can reach even greater heights than before!
Our solutions can be used in all areas of B2B needs. From crowd control and face recognition to agriculture and mining, we have what is needed for you to offer the best solutions to your clients. 
5G is not just paving the way the way for better business. Consumers are expecting that with 5G their experiences will be better than ever. With improved voice and data services consumers are also expecting to see new services that were not possible before. Things like virtual and augmented reality will become the norm and gaming will take on a whole new level of awesomeness! 
We offer solutions that will allow you to meet this expectation to your customers. From VR to fan experience we have the solutions you need.
Through our network we provide our clients with the top Nordic agriculture experts. From the automation of feeding livestock to vertical farming and logistic solutions, we have the top solutions for any agribusiness. 
Finnish farmers know the harshness that climate plays on the growing season. From complete winter darkness to 24 hours of summer sun, we know how to work with all types of climates to make agriculture easier, more productive and time efficient. 
Finnish digital solutions are not based on local weather conditions and climate. They are based on the fundamentals of agriculture. We use innovation and education to control crop variables regardless of the current season or climate conditions. 
We also offer an innovation educational path through our Kaira Academy for agribusinesses who are looking to expand their innovation mindset. 
Vertical Farming
Incorporates controlled-environment agriculture, which aims to optimize plant growth, and soilless farming techniques
Aeroponic Farming
Aeroponics is the process of growing plants in an air or mist environment without the use of soil
Smart Farming
Combining agriculture methodologies with technology — Sensors & Actuators, ICT, IoT, Robotics and Drones.
Smart cities use data and technology to create a more efficient way of life by improving sustainability, encouraging economic development and enhancing the quality of life for the citizens working and living within the city. 
Smart cities are designed to optimise the usage of space and local resources. The aim is to create an easier way for citizens to connect with the city administration and the population in general. Another main aspect of Smart Cities is to be environmentally friendly.  
At Kaira Clan we have our own expert for building Smart Cities. One of our founders is also the founder of Alussa; a smart city education and consulting company as well as one of the writers of Smart City Cookbook and IoT Cookbook.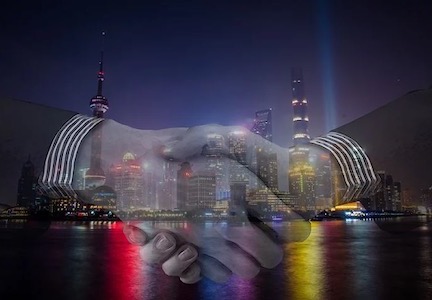 In today's industry we know that innovation is the foundation of economic sustainability and profitability. 
At Kaira Clan, we know how important it is for innovators to be able to have a place where they are able to collaborate with a diverse group of experts in order to create new products and services.  
Kaira Clan guides our clients from implementation to development to ensure their project solutions are customized to their needs.