Meet The Kairanites. A team of Nordic digital experts with over 120+ years of experience in diverse fields. Over the years we have seen what happens when projects don't go according to plan. As a result of this, we offer our clients a project office that knows what really needs to be done to see digital transformation projects succeed. Not just get done, but to be seen as successful!
Read more
Experienced leader with a demonstrated history of working in IT and digital service industry.
Janne is an executive decision-maker, Innovation and Change Management expert
New Business and Process Creator
Offers his clients support in:
Project Management
Service Design
Data analytics
SW development & HW development
Cloud service
Business intelligence & consultancy
Tero Blomqvist
CEO & Founder
Read more
Tero Blomqvist started his career like many IoT experts in Finland, at Nokia where he contributed for many years to the development of breakthrough technology in the mobile phone sector. 
With over 20 years of experience as the Digital Industry Nordic lead for IoT and Data related business in ALSO Group Tero is an expert in digital transformation, digitalization, and understanding of the data-focused need for corporate development.
He has worked extensively with Tampere City Finland to define and create the Smart City Tampere which he acted as Program Director and was responsible for creating, building, and managing Smart City Program Tampere. 
Harri Paadar
Innovation Program Mgr.
Read more
Starting his career in the early 90's at Nokia, Harri has worked on many projects over the years.
What sets him apart from other program managers is his many years of working on large-scale international projects.
Harri gets excited about designing new products and services. This is where his prototyping skills come into use!
Known for his excellent customer care, Harri believes all actions should be based on the customer relationship in mind.
Carrie Schoeller
Marketing Manager
Read more
From research to branding Carrie has it covered. Throughout her career she has worked in global sales and marketing research.
A self proclaimed analytical thinker who uses data to come up with marketing strategies for her clients.
Passionate about greentech and healthcare solutions.
Always on the look out for companies to introduce to Kaira Clan's network.
Virpi Juusola
Community Director
Read more
Virpi has spent over 26 years in various tech companies focusing on research and development as well as product concepts.
She enjoys interacting with startups and has a long history with companies in the automotive industry.
Virpi's long history in the tech industry has given her a passion for creating new products.
From idea creation to productizing she is there at every step.
Samuli Junttila
Agriculture Advisor
Read more
Samuli himself is a farmer and an agrologist who offers insight into the best farming practices.
Specializes in:
Production,  Logistics and supply chain specialist
Soil
Water and cropping system management
Fertilization
Planting/sowing, crop maintenance
Protection management, harvesting and storage. 
Agricultural education platforms: vertical and aeroponic farming 
Outi Mattila
Senior Advisor
Read more
Excellent communication skills and business negotiations. Even though she manages several teams at a time, Outi's projects always run smoothly and on target.
As a digital solution and software consulting services expert, Outi has 17+ years of experience in the B2B sector in several key delivery roles.
She is a Senior Team Leader and Site Manager and also acts as a Senior Advisor for startups and investors.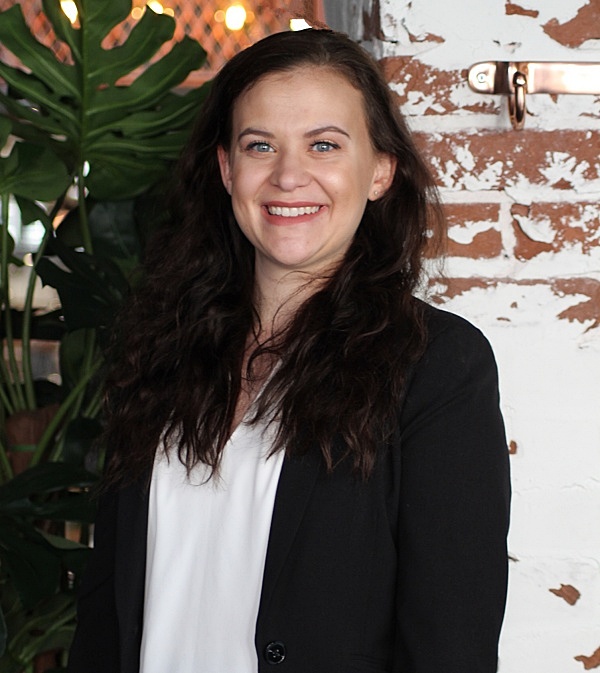 Jasmin Al Amir
Senior Advisor
Read more
Senior Advisor for the Middle East and North Africa business culture. As well as our advisor for oil, gas and maritime sectors.
Jasmin has a master's in energy technology with experience in developing digital services for the energy, maritime, and finance sectors.
She has taken roles in project management, sales, marketing as well as business development.
She has executed projects for the oil and gas sector in Norway, Oman, Qatar, UAE, and Saudi Arabia.
Paulo Lopes
Innovation Advisor
Read more
Paulo is our acting Innovation Advisor and holds an advisory role at Kaira Clan. He was named "Top-10 influencers to follow in proptech and tenant experience by Unissu" and will be using his vast experience in business development, digitalization, IoT, and digital solutions in a B2B environment to support Kaira Clan in future ventures. Paulo has worked in product management, sales, marketing, and business creation & development in the tech industry.
Juha Yli-Petäys
Business Advisor
Read more
Juha has excellent skills in international business and people development in a B2B environment. He feels people orientation has been the key to success when serving the customer or leading his team. He always gets top-level results.
Over his career, he has led his teams to see double-digit growth of his global business line as well as leading a cultural transformation with R&D organizations to move into an agile and lean product development model resulting in 35% faster project implementation times.
Juha is always looking for better ways to create higher customer value and has a personal mantra of 'fail fast, learn fast.'
Kirsi Koivula
Smart Agriculture Manager
Read more
Kirsi specializes in forestry, agroforestry, and rural development. She is a solution-focused expert and a true visionary in her practice. With a comprehensive understanding of local legislation, her passion is to find the best available solution by combining old methods and new clean technology. Kirsi focuses on plant health, pest management, circular economy, fertilizers, and soil improvers. In her free time, she is focused on permaculture gardening and grows cucumbers in her greenhouse.
We want to hear from you!